Despite the hugs and gabs that were evident in the Manchester derby on Sunday between both coaches, there is more disagreement than agreement as their expressions show.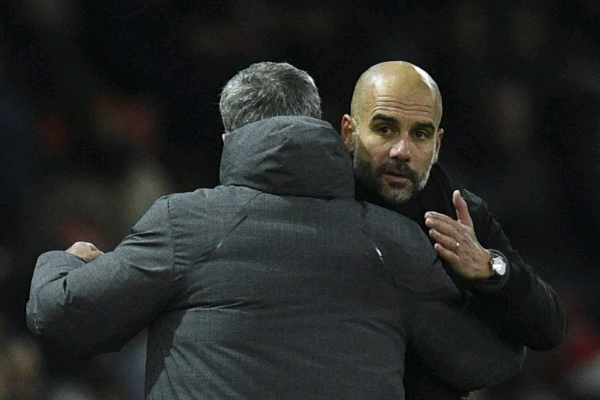 Leading up to the match, the Portuguese accused Guardiola's men of going down easily to gain favour from gullible referees. There was no end to the taunt, as after the match he claimed that Man City are riding on luck and that Michael Oliver's error cost United the match.
In response, Guardiola opened the history books before disagreeing with Jose.
"Last season it was the same – we won here and it was the referee, " Today as well. Yesterday he spoke about the referee. We are an honest team. We had 75% ball possession, which means we wanted to play. We came here and did that."
He also had a message for Conte's Chelsea when commenting about the success of his brand of football in England.
"The personality to play here is what I want. We can play this way in England. People said we couldn't play the way we did in Barcelona in England but it is possible and we did it".
See
Also: Ronaldo Angry With Bezema
"I knew that last season. Always I believed we could do it. Everyone can play how they want, that's why football is so beautiful. I'm happy to go to Stamford Bridge and Old Trafford and to beat them in this way".
We wait with eager expectation to see whether the hugs and chats will be sustained by both managers come the next Manchester derby