Pep Guardiola's side made it 16 wins in a row in Saturday's walloping of London based Tottenham Hotspurs. Goals from IIkay Gundogan, Kevin De Bruyne and Raheem Sterling were enough to stretch Pochettino's side mercilessly.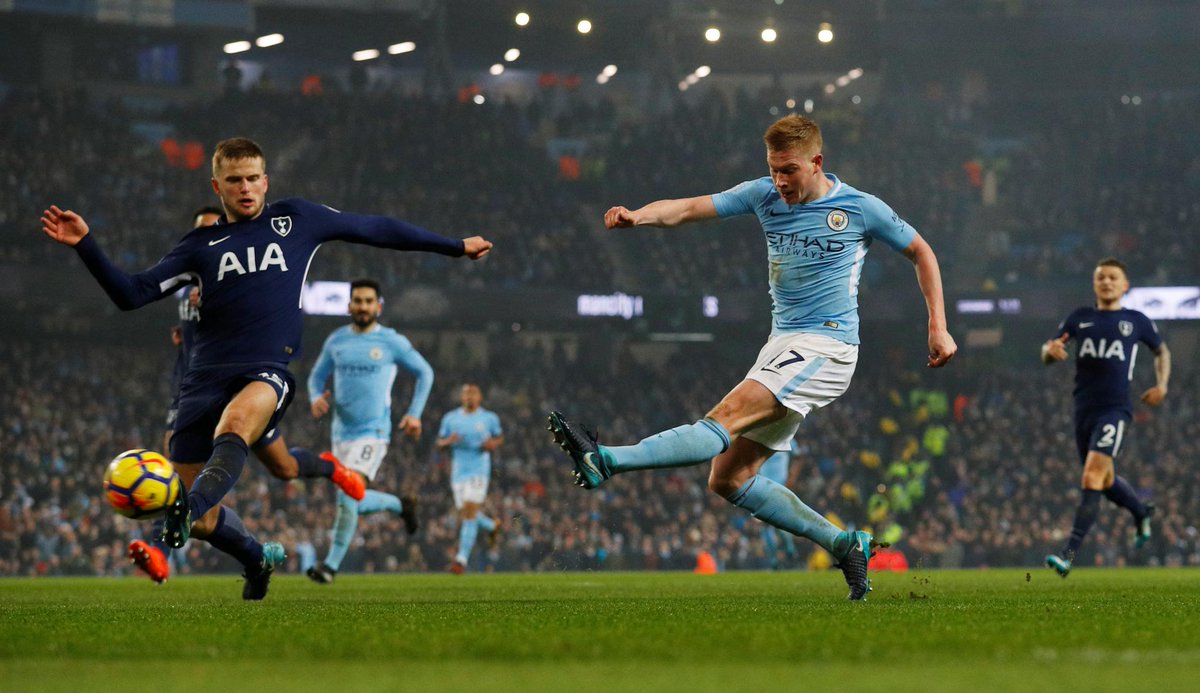 This victory places them in pole position ensuring a healthy lead before Christmas. A look at the table reveals a 14 point lead at the helm before Jose Mourinho's men face West Brom tomorrow.
City took the lead when Ilkay Gundogan headed in from Leroy's Sane's corner before Kevin de Bruyne smashed home the second after the break.
They could have had another but Gabriel Jesus missed a penalty with the score at 2-0.
Raheem Sterling tapped in for 3-0 from Sane's pass and added his second when he slotted under keeper Hugo Lloris.
Christian Eriksen fired in a consolation for Spurs in stoppage time.City would be hoping to make it 17 in a row when they face Bournemoth on Saturday.