For many years, sports men and women have made one or two references to a mystical "god of football".
Just recently, Manchester United manager Jose Mourinho of Portugal said the "god of football" was protecting Man City. He was referring to refereeing decisions going the way of the blue halve of Manchester.
However what many are not aware of is a devil of football. The wait is over though as the devil was recently revealed. This revelation came from Belgium where they recognized Chelsea star Eden Hazard as
"Devil of the year"
.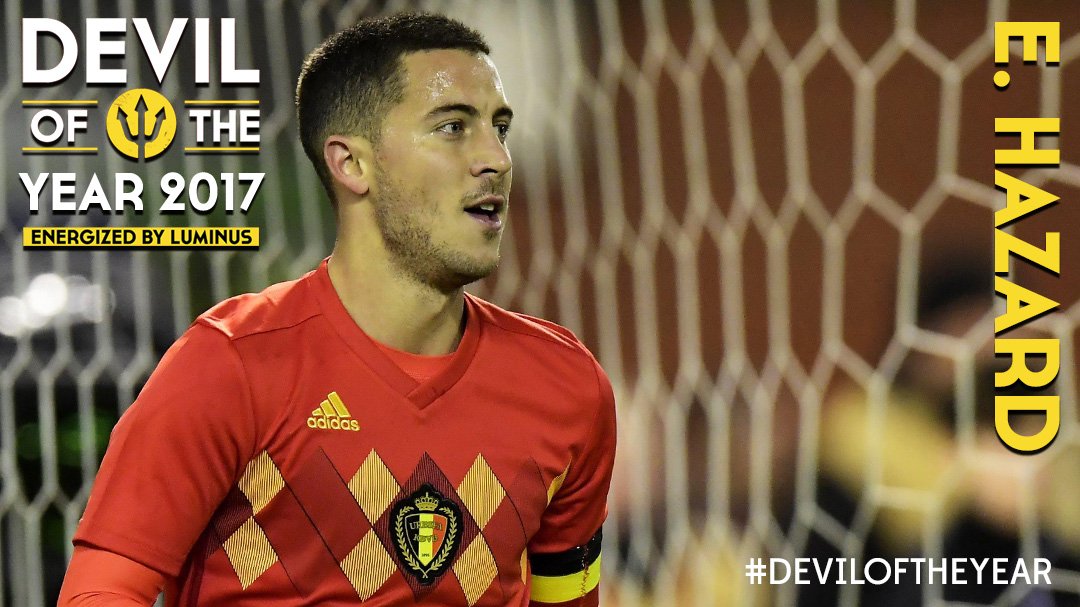 Now that the world has known the devil, will they embrace him, chastise him or throw sticks at him? What will you do? What will other fans do? Wait for the answer the next time the "devil of the year" enters the field of play.
For latest news updates, follow us on Twitter and Instagram @mntrendsblog. You can also like us on Facebook "Mntrends Blog" or better still Subscribe to our blog below.